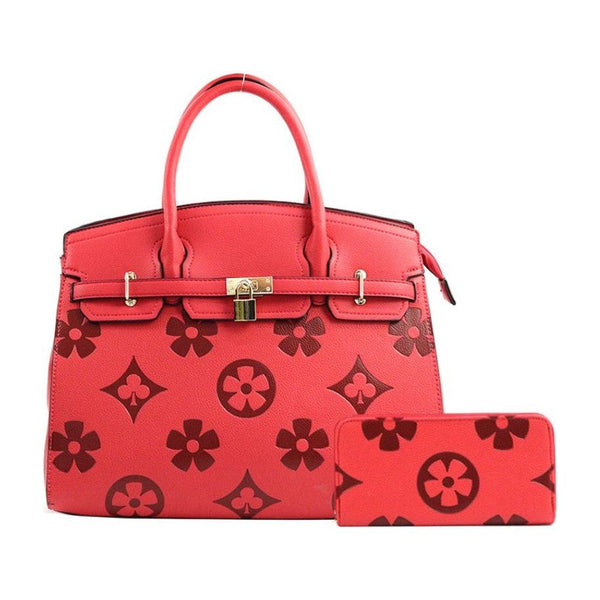 🔥 LIMITED NUMBER AVAILABLE 🔥
Awesome handbag set with beautiful flower monogram design. Janet M. is made from vegan leather which adds to its quality.

In addition, it comes with a matching wallet.
 
✅ Secure -- Zip-top closure.  
✅ Quality -- Made with vegan leather. Dimensions: Handbag - L 14.5" x H 12" x W 4.5"; Wallet - L 8" x H 4" x W 1" 
✅ Spacious -- Roomy inside with middle inside zipper pocket and additional pockets on each wall.

❤️ Operated with high levels of customer care.

🧐 All products carefully picked and analyzed for quality.

✈️ Secure shipping with the U.S. Postal Service with tracking number.