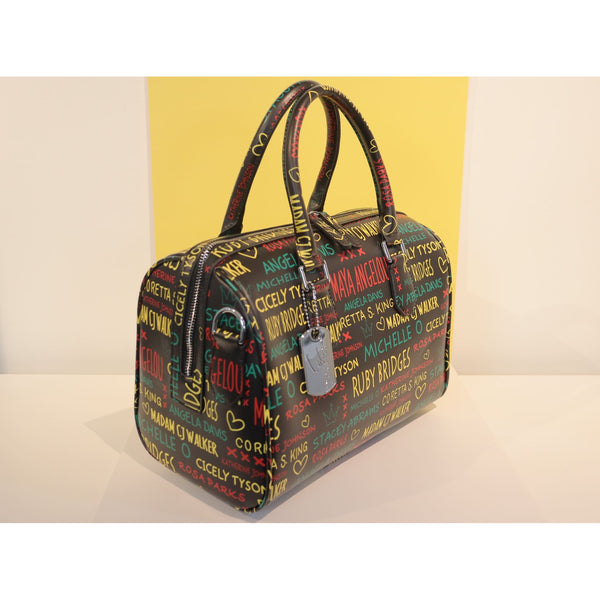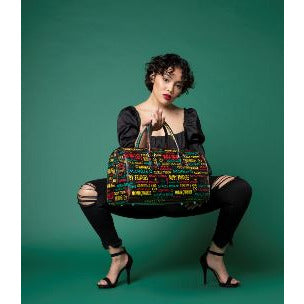 🔥 LIMITED NUMBER AVAILABLE 🔥
The Ancestry Collection honors 10 of the most iconic women in history through fashion in an eye-catching graffiti style. The handbag is made from vegan leather and has silver hardware which adds to its beauty and quality.

In addition, it comes with a detachable shoulder strap. 
✅ Stylish -- Awesome graffiti design honoring iconic women in history. Beautiful signature dog tag attached.
✅ Quality -- Made from vegan leather with silver hardware. Dimensions: Handbag - L 12" x H 8.5" x W 7"
✅ Versatile -- Comes with an adjustable detachable shoulder strap. 
❤️ Operated with high levels of customer care.

🧐 All products carefully picked and analyzed for quality.

✈️ Secure shipping with the U.S. Postal Service with tracking number.