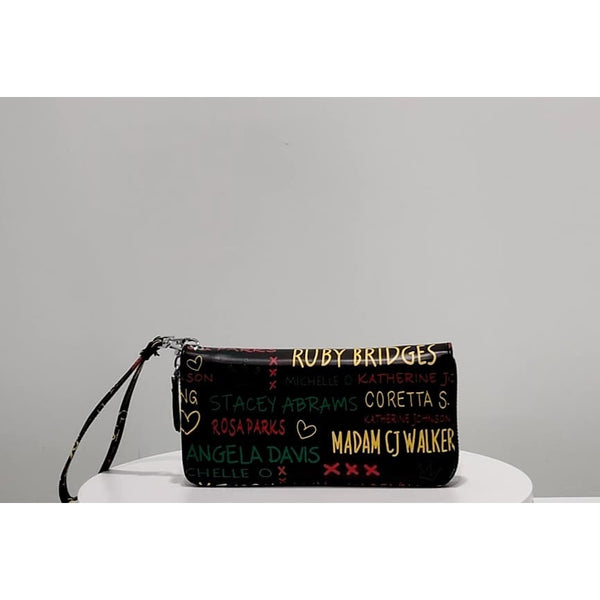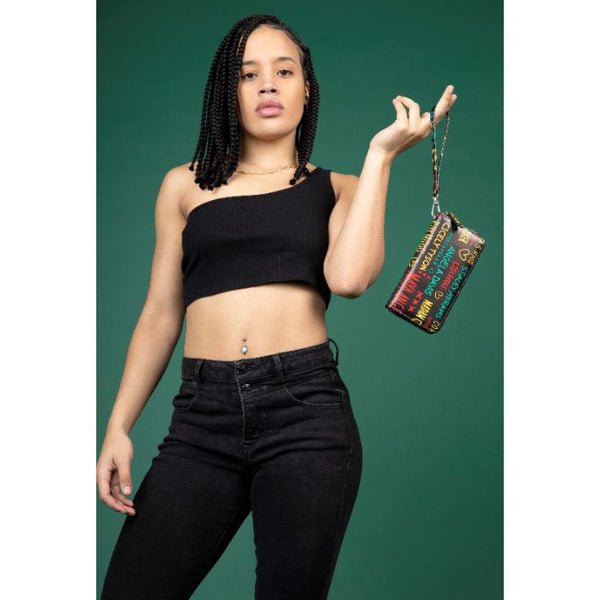 🔥 LIMITED NUMBER AVAILABLE 🔥
The Ancestry Collection honors 10 of the most iconic women in history through fashion in an eye-catching graffiti style. The wristlet set is made from vegan leather and has silver hardware which adds to its beauty and quality.

In addition, it is great for on the go.
✅ Stylish -- Awesome graffiti design honoring iconic women in history.
✅ Quality -- Made from vegan leather with silver hardware. Dimensions: Wristlet - L 7.5" x H 4" x W 1" 
✅ Versatile -- Comes with detachable wristlet strap. 
❤️ Operated with high levels of customer care.

🧐 All products carefully picked and analyzed for quality.

✈️ Secure shipping with the U.S. Postal Service with tracking number.